Best Used Cars in Texas
Best Used Cars in Texas

: Your Used Car Guide!
What is th

e

Best Used Car

?
That question will earn different answers from your uncle, mom, co-worker, or mechanic down the street. You may not have thought about it until a strange sound starts accompanying every engine start. Been there? How about a scraping sound when you turn? Or an unidentified light on the dash. New car or repair?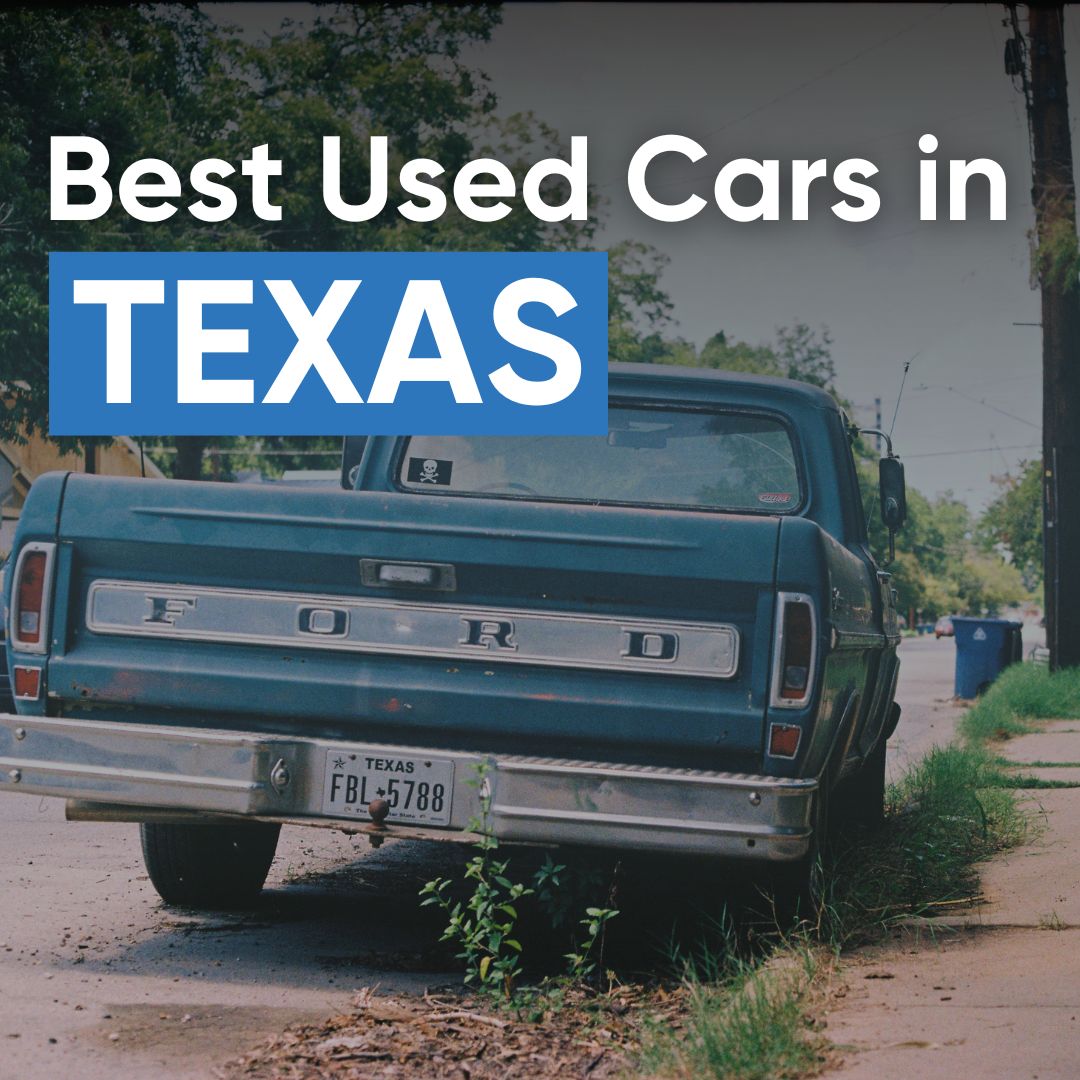 We all want our cars to simply work. And when something breaks, it might be minor, but it's often frustrating. And if it's major, then we start deciding and Googling "new car vs. used car" or "best used cars."
Are you a used pickup kind of person? Maybe you've always wanted a sports car? The excitement of a new car, even used, can be palpable as well.
For under $5,000 there are great options for many makes and models.
Public Auto Auctions has seen a lot of cars roll through the lot. A used car worthy of your money should be:
Reliable (you know parts don't break all the time)

Popularity - usually, more people owning that car year after year is a good sign

Cost. A new or leased car ought to not break down as much. But a used car ought to save you money in the long run.

Easy to maintain (custom parts or hard to come by might give you pause)
Best Used Cars According to the "Experts"
There are great resources out there that provide information about different cars, including their specifications, features, performance, and reviews from experts and owners.
These helpful websites are designed to help car buyers make informed decisions when purchasing a used car. Public Auto Auctions frequently has high-rated cars up for auction every week.
Kelley Blue Book - Best Used Cars
Kelley Blue book has done the research and lists out the best used cars by categories like compact, midsize, SUV and price.
U.S. News - Best Used Cars for 2023
U.S. News ranks the best used cars for every budget. Breaks it all out by size, type and even year.
Car and Driver - Used Car Buying Guide
The iconic Car and Driver provides their recommendations on the most reliable models out there and gives advice on buying a used car
Trusted Choice - Cheapest Cars to Maintain
Technicians, people who see cars getting fixed day in and day out, weighed in to put together this list of the eight cheapest cars to maintain.
Do these choices match what Texans are buying at Public Auto Auctions?
Check out the Public Auto Auctions inventory!
The Most Popular Cars in Texas
According to Auto Blog, the top 3 best-selling cars in Texas were all trucks! Texans also don't differ from the rest of America much in their appreciation for Toyota and Honda.
At Public Auto Auctions our most sold makes are Toyota, Honda, and Ford.
Browse Public Auto Auction Toyota Inventory
Browse Public Auto Auctions Honda Inventory
Browse Public Auto Auctions Truck Inventory
A popular search we also see are cars under $5,000.
What Should You Expect From Used Cars?
For some of the best used cars, including Toyota, Honda, and Ford, expect, with regular oil changes, and safe driving, to hit mileages upwards of 200,000 or more.
Know that certain cars, like Mercedes, Audi, and BMW, are a lot more work to maintain. If one of those shows up at auction, it is usually older or has a problem.
It's a good idea to have an inspection on a car before you buy. At Public Auto Auctions we often see customers bring along mechanics or have a list of specific items they know to check as they kick the tires.
Take a look at the Public Auto Auctions calendar.
How to Choose a Car

?
You've decided you want to buy a used car, but how do you choose? Your dad has a Nissan that's pushing 300,000 miles. Your best friend loves his Mustang. Your girlfriend looks beautiful in her Hyundai.
Think about what your car will be used for most. What's the terrain, how many times are you starting and stopping the engine. Are you an Uber driver or do you work from home? How much space do you need and how far are you driving every week. Do you prefer luxury or simple functionality?
Public Auto Auction has a number of cars Texans find useful and reliable in upcoming auctions, like Chevrolet, Ford, and Nissan,
Wh

y

Buy Cars from an Auction

?
If you're searching for used cars near you, have you considered an auto auction? You might be asking yourself, aren't auctions for broken-down cars that are only good for parts?
Public Auto Auctions in Kyle, Texas is a great choice for your next used car.
We usually get more for your trade in than Carmax. And our customer service is superior to Carvana.
Did you know we partner with CARS, an official partner to over 8,000 charities nationwide! When you bid on and buy a car at Public Auto Auctions a portion of the sale goes to charity!
Check it out! (https://careasy.org/choose-a-nonprofit/state/texas)
Check out our Upcoming Auto Auctions in Kyle and sign up to bid at https://www.carstrucksandboats.com/