Best Used Cars under $5000
Best Used Cars in Texas under $5000
There isn't one consensus for the best used car. It depends on your needs and your wallet. But for under $5,000 there are solid options, especially if you're willing to do some research on older cars.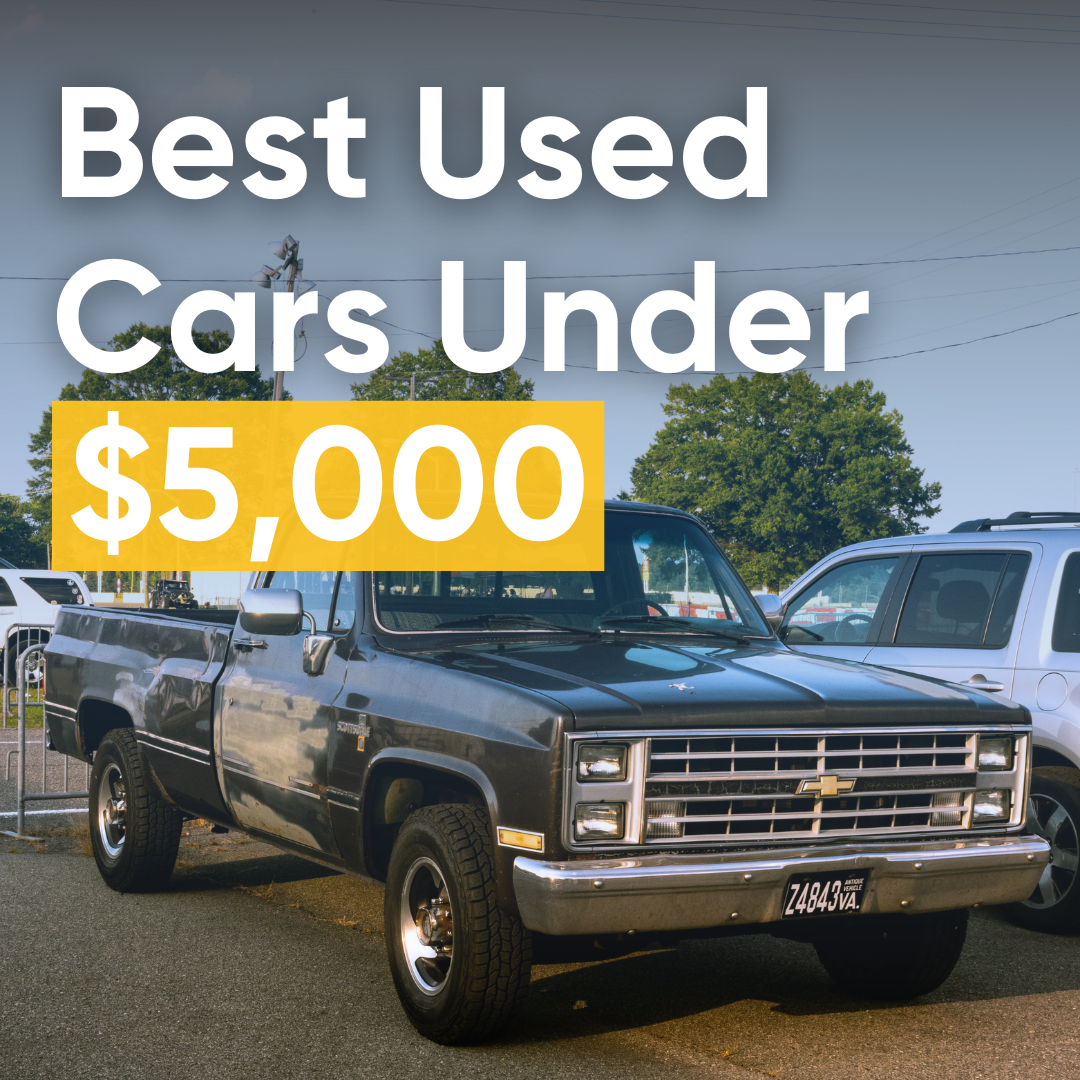 Best Used Cars According to the "Experts"
There are great resources out there that provide information about different cars, including their specifications, features, performance, and reviews from experts and owners.
These knowledgeable websites are designed to help used car buyers make informed decisions when purchasing a used car under $5,000. Public Auto Auctions often has these low-priced, high-rated cars available for bidding every week.
Kelley Blue Book - Top Cars under $5,000
2007 Toyota Camry

2007 Honda Accord

2008 Toyota Corolla

2008 Honda Civic

2008 Ford Ranger
U.S. News - Used Cars under $5,000
2011 Mazda Mazda2

2009 Honda Fit

2009 Scion tC

2009 Scion xB

2009 Mercury Sable
Car and Driver - Best Used Cars under $5,000
Acura TSX

BMW 5-Series Wagon

Buick Park Avenue

Ford F-150

Ford Ranger
Trusted Choice - Cars under $5,000
Toyota Camry, 2002-2006

Toyota Sienna, 2004-2010

Fiat 500, 2008-2015

Ford Escape, 2001-2007

Ford Focus, 2008-2011
Do these choices match what Texans are buying at Public Auto Auctions?
If you are looking for cars under $5,000, check out the Public Auto Auctions inventory!
Popular Cars in Texas
At Public Auto Auctions our most sold makes are Toyota, Honda, and Ford.
Browse Public Auto Auction Toyota Inventory
Browse Public Auto Auctions Honda Inventory
Browse Public Auto Auctions Truck Inventory
What Should You Expect From Used Cars Under $5,000?
For some of the best used cars, including Toyota, Honda, and Ford, expect, with regular oil changes, and safe driving, to hit mileages upwards of 200,000 or more, especially when you are looking at cars for under $5,000.
It's always a good idea to kick the tires of a used car and have an inspection before you buy. At Public Auto Auctions we often see bidders bring along a mechanic to look at specific items on these used cars.
Take a look at the Public Auto Auctions calendar.
Why

Buy Cars from an Auction

?
If you're searching for used cars under $5,000 near you, have you considered an auto auction? You might be asking yourself, aren't auctions for broken-down cars that are only good for parts?
Public Auto Auctions in Kyle, Texas is a great choice for your next low priced used car.
We usually get more for your trade in than Carmax. And our customer service is superior to Carvana.
Did you know we partner with CARS, an official partner to over 8,000 charities nationwide! When you bid on and buy a car at Public Auto Auctions a portion of the sale goes to charity!
Check it out! (https://careasy.org/choose-a-nonprofit/state/texas)
Check out our Upcoming Auto Auctions in Kyle and sign up to bid.