Good Mileage for a Used Car in Texas
Good Mileage for a Used Car in Texas
What is good mileage for a used car?
If you're in the Texas market for a used car, you are wondering what mileage is good for a used car. A few things to consider: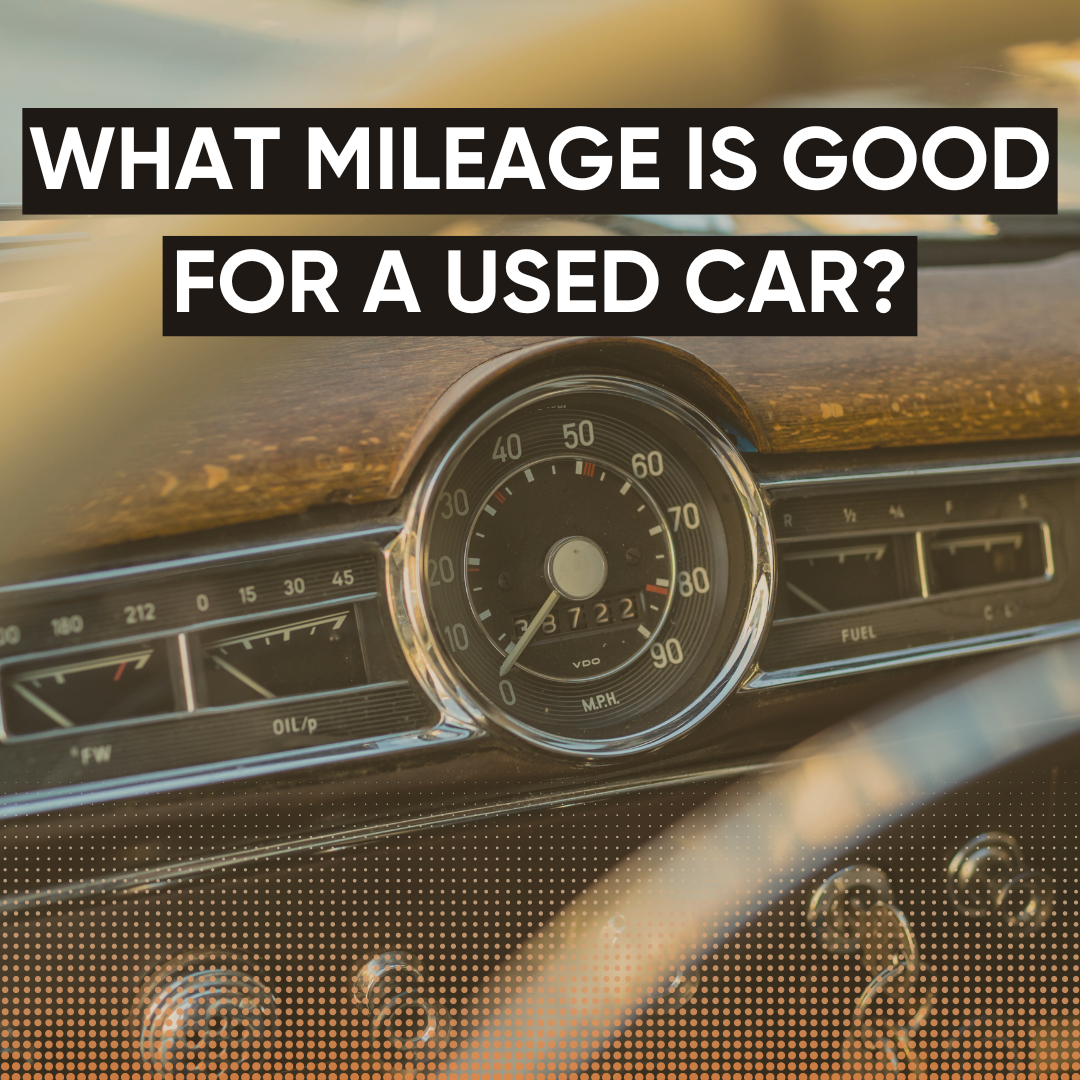 Age

Make and model

Average Lifespan

Condition and Maintenance History
It's false that high mileage, let's say more than 100,000 miles, on a used car means the car is worthless. True, the more miles, the less a car is worth because it's nearer to the end of its life.
But don't be scared of high mileage. Our inventory is full of high mileage used cars that still have a lot of life left in them. Why? Because many modern cars are built to last and are well cared for.
A Wall Street Journal study in 2021 reported that the average age of vehicles in the U.S. was 12.1 years. That's around 150,000 miles on the odometer before sale! 🚗
Age of the Car
First up, age. The difference between a 5-year-old car and an 8-year-old car can be vast. A rule of thumb used by the industry is an average 10,000-15,000 miles per year.
So if you're looking at a 2010 Honda Odyssey, expect 150,000+ miles. A 2017 Chevrolet Silverado? 80,000 miles. A 2000 Toyota Corolla would likely have over 270,000 miles. But those Toyota's eat pavement, let me tell you. 👏
Anything less than that average is great mileage for a well-kept used car and increases the value and bargain. Anything higher than that average will diminish the car's value.
Public auto auctions often has vehicles from the 60s to a few years old.
Make and Model
Just as the difference of a few years or 10,000 miles can heavily impact the cost of a used car, the make and model can too. Used Toyota's, Honda's, Nissan's, and Ford pick-ups are in much higher demand than other makes.
There's a compelling reason why. Those popular makes and models like the F-150, Camry, and Accord boast great word of mouth and the data from mechanics to back it up.
Read more about the best used cars here.
iSeeCars.com conducted a study of over 260 million cars sold in the last ten years in order to reveal good mileage for a used car and potential lifespans.
The top five car lifespans were:
Toyota Sequoia (potential lifespan: 296,509)

Toyota Land Cruiser (potential lifespan: 280,236)

Chevrolet Suburban (potential lifespan 265,732)

Toyota Tundra (potential lifespan: 256,022)

GMC Yukon XL (potential lifespan: 252,360)
The study states, "Vehicle lifespans continue to grow, with more than 20 cars now having a 20 percent or better chance of lasting at least a quarter million miles."
Remember that cars are better than they used to be, and buying a car already at 100,000 miles with a good service history may be just what you need, especially when you're on a budget!
Condition and Maintenance History
Good mileage for a used car also, and probably most, depends on maintenance history. If a 2006 Kia Sorento with a much lower than average 103,000 miles on it was not well maintained, then its lifespan has been shrunk and its value significantly reduced.
However, if that Kia was blessed with regular maintenance, including oil changes and tire rotations, brakes, air filters, battery, power steering, belts and hoses, then it's in better condition even than a low mileage neglected car.
Our inventory comes with condition reports for all vehicles.
So, How Much Mileage is Good for a Used Car?
Good used car mileage depends on age, manufacturer, and condition.
200,000, even 300,000 miles is very possible nowadays with careful maintenance. Contrast that with low mileage cars that haven't been driven in months!
In a way, you can look past the mileage and go to the other factors listed here: age, make, model, and most importantly, condition.
Look for a used car that was well cared for, driven on more open roads rather than lots of city bumps, stops, and idling (harder in downtown Austin), and has fewer than average miles per year. That's a bigger return on investment.
Check out our calendar and start bidding on a great used car today!
Conclusion
The average miles per year metric is there for a reason. Most of us don't drive more than that annually.
Here's the formula - a car, 12-year-old model or older, with less than 10,000 miles on it per year, in great condition, and made by a top-rated manufacturer. That's good mileage for a used car. 👍