Why Buy Used Cars in Texas?
Why Buy Used Cars in Texas?
Let's take a pit stop! Used or new car? Whether buying a new or used car, you want your reasons to be sound.
Here's a list of 10 reasons we at Public Auto Auctions think you should buy used. Plus 2 bonus reasons. 😉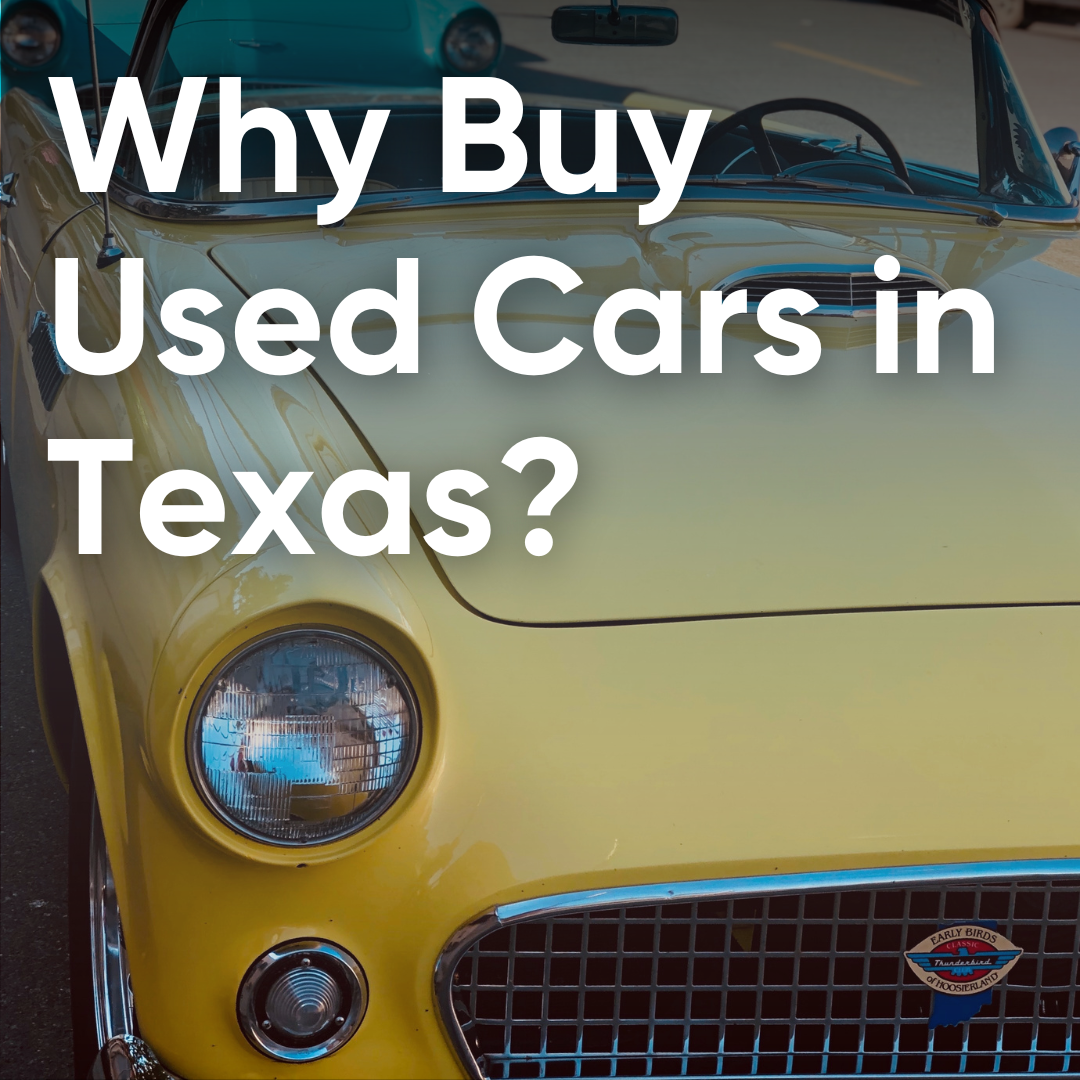 1. Lower cost
Used cars generally cost less than new ones. This means that you can save a significant amount of money by buying a used car that is still reliable.
2. Depreciation
A new car loses a significant portion of its value as soon as you drive it off the lot. With a used car, that depreciation has already occurred, so you won't lose as much money over time.
3. Lower insurance rates
Expect the cost of insuring a used car to be lower, generally, than a new car.
Have you browsed Public Auto Auctions' inventory of used cars, trucks, and boats yet?
4. Lower taxes and fees
In most states, like Texas, the taxes and fees associated with purchasing a used car are lower than those associated with buying a new one.
5. Certified pre-owned programs
Many automakers offer certified pre-owned programs, which provide additional warranties and other benefits for used cars that meet certain criteria.
6. Better quality
In the past, used cars had a reputation for being less reliable than new cars. However, today's cars are built to last, and many used cars are just as reliable as their new counterparts.
We have online auto auctions every Saturday at 10 AM. See our auto auction calendar.
7. More variety
When you buy a used car, you have a wider selection of models to choose from. This means that you can find the car that best fits your needs and budget.
8. Less anxiety
When you buy a new car, you may feel more pressure to keep it in perfect condition. With a used car, you can relax a bit more, knowing that the car has already had some wear and tear.
9. Reduce the environmental impact
Buying a used car is a more sustainable option than buying a new car. This is because the production of new cars generates a significant amount of greenhouse gasses and other pollutants.
10. Better resale value
Since the depreciation has already occurred, a used car may hold its value better than a new car. This means that if you decide to sell the car in the future, you may be able to recoup more of your initial investment.
It's always a good idea to inspect a used car thoroughly before you buy. Remember to bring a checklist.
If that wasn't convincing, here are 2 more reasons to buy used!
11. The memories
I remember the used 1997 Ford Escape Wagon my parents bequeathed to me when I graduated from college. They were moving on to another used car, and I had driven that escort to High School, around my hometown, and on adventures to the river and mountains. When I crashed it (dumb self-correcting on a freeway ramp 😅), I didn't feel like I had just crashed a car, I felt like I had failed that used car, and in a way, my parents too. Used cars are like that. They carry so much in them, like we do. Sorry if that's too personal for an auto auction blog, but it's true.
12. Benefits Charity
Public Auto Auctions opened in 2001 in Austin, Texas with the vision of helping small charities benefit from car, truck, boat and RV donations. Since then, C.A.R. (Charitable Auto Recycling) has processed over 75,500 donations and helped raise over $20,000,000.00 in profits for some great charities in Austin, Texas and beyond.
Those were great reasons, but you may still have questions. We have a FAQ for that.
And if that still doesn't answer your question, give us a call! 512–398-5995.
We look forward to seeing you on the lot! 😃