The Most Fuel Efficient Used Cars
The Most Fuel Efficient Cars in Texas
What are the Most Fuel Efficient Cars in the Lone Star State?
As car technology as progressed, we're forced less and less to choose between power, functionality and fuel economy.
Alright, Texans, we wanted to give you ideas when you're searching our auction lot inventory for the most fuel efficient used cars. This list includes all electric, hybrids, diesel motors, and conventional gasoline.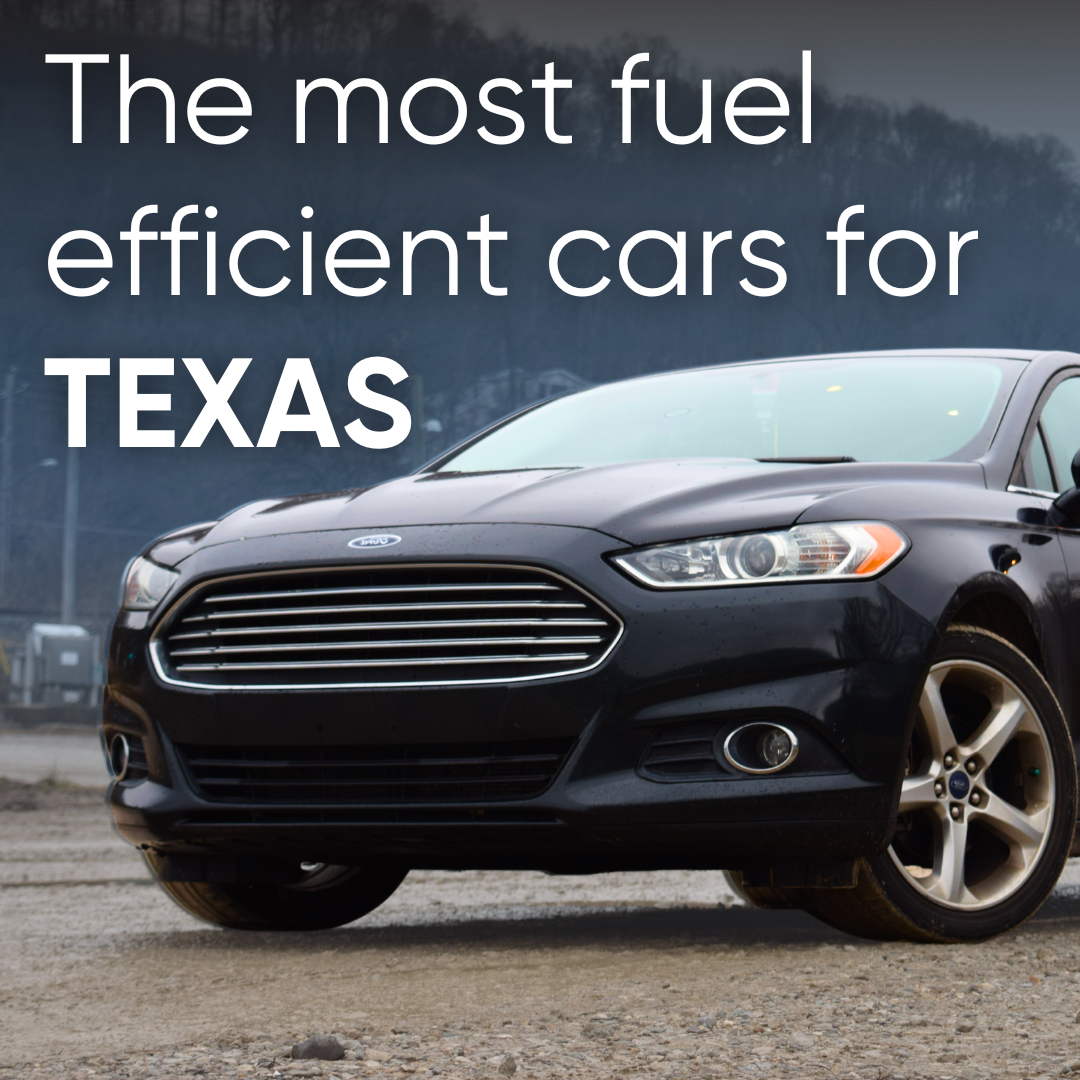 At Public Auto Auction, you can filter for the fuel type you want by selecting it on the left-hand side of the screen, or tapping the + icon on the mobile search bar to find the "fuel type" filter.
We break down miles per gallon and range for electric charges.
Most Fuel Efficient All-Electric Cars
We'll prioritize the makes and models you're more likely to see on an auction lot.
Tesla Model S - The S has the one of the longest ranges of any electric car.

Mileage/range: 400+ miles power per charge ⚡

Tesla Model 3 - Well, of course Tesla has more than one model here.

Mileage/range: 305-374 miles per charge

Chevrolet Bolt EV - A more affordable all electric option.

Mileage/range: upwards of 270 miles per charge

Hyundai Kona Electric - another entry from Hyundai, but with a bit less range.

Mileage/range: around 260 miles per charge

Hyundai Ioniq Electric - You'll see this model more than once on our list as it comes in electric or hybrid models.

Mileage/range: 170 miles per charge
One More… Just Because:
Lucid Air Grand Touring - a newer car, so you won't find many used yet, and also pricey.

Mileage/range: at 500+ miles per charge, you can go places! 🧳
Most Fuel Efficient Hybrid Cars
Chevrolet Volt - expect the plug-in part to get you over 50 miles, so you might not need to refuel that often while driving around town. Then the great mpg kicks in.

Toyota Prius - Not the first, but certainly a popularizer of hybrids, the Prius has been doing its thing for a while. It has a rating of 56 mpg combined.

Honda Accord Hybrid - a great value on the long range of this car.

Kia Niro hybrid - is it a hatchback or a SUV? Anyway, some get up to 50 mpg with this baby.

Ford Fusion Hybrid - a midsize sedan combining gas and electricity.

Mileage/range: upwards of 40 mpg

Ford C-Max - based on the Ford Focus, it boasts a 40 mpg rating.

Honda Civic Hybrid - different models have proven their fuel efficiency.

Lincoln MKZ Hybrid - discontinued but there are used models floating around out there and the efficiency isn't bad.

Kia Optima Hybrid - there is a combined 42 mpg rating but…

Toyota Rav4 Hybrid - Has a plug-in version and has a rating of 38-40 mpg depending on the model.
Most Fuel Efficient Diesel Cars
Perhaps diesel is frowned upon in other places, but it still gets a great job done! 💪
Ford Fiesta SFE - the diesel engines could really stretch their legs!

Volkswagen Jetta - It offered a 35mpg city/43 mpg highway, and it's NOT a hybrid.

BMW 328d - a sportier sedan and a strong candidate in this category.

Audi A3 - diesel motors in these used cars are up there for efficiency.

Mileage/range: 34-40 mpg (up to 45mpg for the L4)

Ford Focus - the diesel models over the years have shown they can keep up with the fuel economy.

Mercedes-Benz E250 - you might run into some of these on auction lots.
Most Fuel Efficient Conventional Gasoline Cars
Alright, now for the gas fans out there.
Mitsubishi Mirage - it's a little car to be sure but a lot of economy!

Mileage/range: 39 mpg combined, 36 city/43 freeway 🚗

Hyundai Elantra - A combined, gas-saving 37 mpg combined rating.

Honda Civic - Another reason the civic is at the top of the charts when it comes to new and used car sales.

Mileage/range: 36 mpg combined, 33 city/42 freeway

Kia Rio - You might wonder if you actually need to stop for gas.

Mileage/range: 36 mpg combined, 32 city/41 freeway

Toyota Corolla - It features a winning 35 mpg combined.

Mileage/range: 32 mpg city/41 freeway

Nissan Versa - a 122- horsepower 4-cylinder engine and a combined fuel economy of 35 mpg.

Mileage/range: 32 mpg city/40 freeway

Nissan Sentra - it claims 33 mpg combined. Not bad for gasoline.

Mileage/range: 29 mpg city/39 freeway
While not an exhaustive list, this list is a great way to find a fuel efficient car at Public Auto Auction. Happy Bidding! 👍